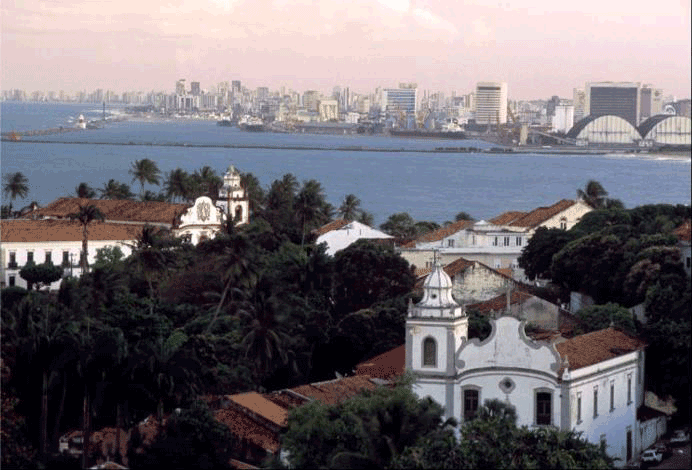 The IEEE Power Electronics Specialists Conference - PESC is an annual international conference that provides a forum for research results that advance fundamentals and principles of power electronics technologies. PESC includes technical sessions, tutorials, and informal discussion sessions. Topics cover design, control, analysis, modeling, and simulation of power electronic systems, converters, motor drives and components, semiconductor devices and technologies, magnetic devices and materials, capacitors and other energy storage elements, emerging power electronics technologies, and all other aspects of the field.

Welcome to the electronic page of the 36th IEEE Power Electronics Specialists Conference!
PESC´05, June 12-16, 2005
PEEW´05, June 16-17, 2005
Submission of Abstracts and Digests
- New deadline: November 05, 2004

PESC'05 will be held in Recife, Brazil, June 12-16, 2005. This is the city of
Recife
viewed from Olinda. Olinda was founded in 1537 and is recognized as a World Heritage Site by Unesco.

You are invited to visit the others sites:
PEEW'05 - POWER ELECTRONICS EDUCATION WORKSHOP
Recife, Brazil, June 16 - 17, 2005