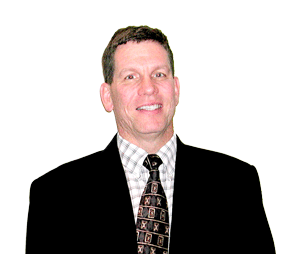 General Chair's Welcome
Welcome to the 40'th IEEE International Reliability Physics Symposium
The IRPS is the product of many devoted authors and volunteers whose goal is to produce an enjoyable and profitable experience for both the first-time attendee and the veteran reliability participant. The management committee has and is continuing to work diligently in providing relevant presentations in the field of microelectronic reliability, fostering an atmosphere that encourages meaningful and constructive discussions between attendees, speakers, and equipment demonstrators.
As our industry is poised for a resurgence, we recognize the requirement to keep abreast of the latest technical advances and challenges, as well as providing a source of knowledge for the engineer who is entering the field. It is for these reasons we have increased the tutorial program from one to two days, offering a basic and an advanced reliability track, taught by recognized experts in the field. Mark your calendars as IRPS for 2002 begins on Sunday April 7, and ends on Thursday April 11.
These five days are comprised of the following activities: two days of tutorials, an evening workshop program, an evening poster session and reception, and three days of technical platform presentations including an in depth panel discussion. Additionally, sign up and participate in the active equipment demonstration program where you are invited to bring your samples for investigations, or just come and become educated on the latest reliability test, modeling, and failure analysis equipment. Many engineers, educators, physicists, scientists and technicians discover either a new mechanism, or a new tool or methodology to investigate in their respective research or work place by attending IRPS. Don't miss this opportunity to gain such knowledge! Please review Bernie Pietruchia's Technical Program Chair's welcome, Tom Moore's Tutorial Program and Dan Barton's Equipment Demonstrations for further details.
This year, as part of Tuesday evening reception and poster session, Jack Kilby, INVENTOR OF THE IC and NOBEL LAURIATE will address the IRPS.
Dr. Bernard S. Meyerson, vice president of IBM's Communications Research and Development Center, will be the featured keynote speaker this year. Dr. Meyerson's presentation on April 8'th at 8am will focus on the issues and challenges that face technologies now operating at unforeseen frequencies. It will include a general outlook of leading-edge performance technologies and discuss how issues such as "breakdown" voltages for high-speed devices and radiative effects may limit a given technology's application.
The scheduled event this year include a Tuesday evening reception, and poster session where Jack Kilby, TI inventor and engineer will address the IRPS. We have purposely left some evenings free this year so that you can enjoy renewed and new acquaintances at the elegant Hyatt Regency Hotel, or to take a stroll into the West End of town and enjoy Texas hospitality. Refer to Tim Rost's Arrangements Information for a full set of activities.
Both myself and the entire management committee are looking forward to meeting you this April in Dallas. Come early and stay for the entire program and you will discover as we have why IRPS is the premier reliability physics conference.
William R. Tonti
General Chair