Copyright - [Précédente] [Première page] [Suivante] - Home
---
Fiche : [DIV411]

Titre : B. TAYLOR, J. NOE, AN 1377 - Flexible DC-DC converters for easy inclusion in an OEM project, Application Note ST Microelectronic.


Cité dans : [DIV009]  Application Note ST Microelectronics, juillet 2005.
Cité dans : [DIV126]  T. LEQUEU, Librairie des fichiers PDF de composants, janvier 2019.
Cité dans : [DIV412]  T. LEQUEU, Projet 12 - AN1377 / Convertisseur 48VDC/15VDC, documentation technique de la maquette, projets IUT3, mars 2004.
Cité dans :[DIV425]

Auteur : B. Taylor
Auteur : J. Noe


Site : http://www.st.com
Notes : http://www.ctn.st.com/html/applnotes/index.html
Lien : AN1377.pdf - 132 Ko, 16 pages.


Lien : AN1049.pdf - 265 Ko, 24 pages, MINIMIZE POWER LOSSES OF LIGHTLY LOADED FLYBACK CONVERTERS WITH THE L5991 PWM CONTROLLER, by Claudio Adragna.
Lien : AN1132.pdf - 187 Ko, 12 pages, 90W SMPS FOR MONITORS WITH STANDBY FUNCTION, by Claudio Adragna.
Lien : AN1215.pdf - 61 Ko, 16 pages, HOW TO HANDLE SHORT CIRCUIT CONDITIONS WITH ST's ADVANCED PWM CONTROLLERS, by Claudio Adragna & Giuseppe Gattavari
Lien : AN1537.pdf - 299 Ko, 16 pages, A SIMPLE TRICK ENHANCES L5991's STANDBY FUNCTION, by C. Adragna and G. Gattavari


Vers : Introduction
Vers : Documentation des composants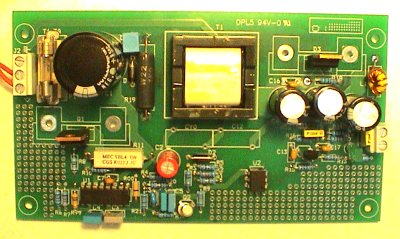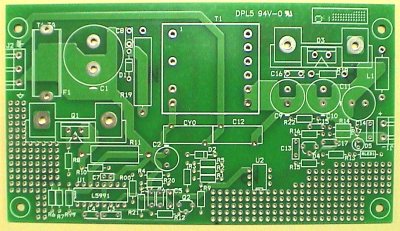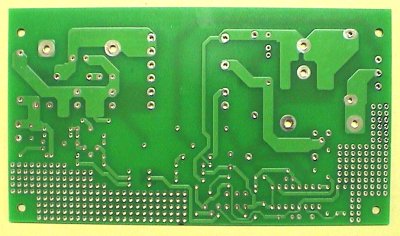 ---

Many OEMs, when they are involved with introducing a new product, have little or no experience of
designing in the DC Sourced power supply for such a project. For one reason, or another, they may
equally well be reluctant to use an off the shelf product from a specialist supplier. This reluctance could
easily stem from the fact their project requires supplies that may not be included within the specialist
supplier's catalog. Herein lies the OEM's dilemma. Do they call on the expertise of specialist designers or
do they opt for a compromise solution?
One alternative to the OEM's dilemma would be a compromise solution, which utilized one or more linear regulators.
A second alternative would be the adoption of 'solutions' that may be found in certain Vendor's Application Notes which is not to be recommended.
The purpose of this application note is to address both of the alternative solutions and to demonstrate the
real feasibility as to how a little forethought can significantly increase the OEM's capability to design his/
her very own supply and thereby enhance the Added Value of his/her product - while saving themselves
the cost of buying in supplies from an outside source or the cost of a specialist designer's expertise.

---

Lien : L5991.pdf - 414 Ko, 23 pages, PRIMARY CONTROLLER WITH STANDBY.
Lien : STP7NE10.pdf - 51 Ko, 5 pages, N - CHANNEL 100V - 0.3 W - 7A - TO-220 STripFET(tm) POWER MOSFET.
Lien : STPS8H100D.pdf - 131 Ko, 8 pages, HIGH VOLTAGE POWER SCHOTTKY RECTIFIER.


  [1] :  [DIV126]  T. LEQUEU, Librairie des fichiers PDF de composants, janvier 2019.

---
Mise à jour le lundi 25 février 2019 à 15 h 32 - E-mail : thierry.lequeu@gmail.com
Cette page a été produite par le programme TXT2HTM.EXE, version 10.7.3 du 27 décembre 2018.
Les informations contenues dans cette page sont à usage strict de Thierry LEQUEU et ne doivent être utilisées ou copiées par un tiers.
Powered by www.google.fr, www.e-kart.fr, l'atelier d'Aurélie - Coiffure mixte et barbier, La Boutique Kit Elec Shop and www.lequeu.fr.