Copyright - [Précédente] [Première page] [Suivante] - Home
---
Fiche : [REVUE398]

Titre : PCIM Europe, Power Electronics - Components - Technology - Applications - Systems, March 2003.


Cité dans : [DIV039]  Liste de revues diverses en électronique, mars 2013.

Auteur : Cahners Europe, http://www.cahnerseurope.com
Site : http://www.pcim-info.com
Date : March 2003
Stockage : Bibliothèque LMP, site POLYTECH.


Vers : Industry News
Vers : Products
Vers : FEATURES
Vers : IGBT driver page 17

---

PCIM China 12-14 March 4


Dr Joachim EnBlin retired on is 60th Birthday 4


IMEC begins construction of research plant 4


Power market pinpoints the key trends for the year 6


Xilinx and IR deliver motion Solutions 6


Dynex achieves Environmental Compliance Certification IS014001 6

---

New Products on the Market 38

---

Ideal Switches Combined with Perfect Control 8


The European DC-DC Converter Market Cascaded Converters Emerging in Distributed Power Systems 12


Novel Architecture offers Unprecedented Flexibility 16


A Novel Interated Approach for PFC 20


Liquid Cooled Cold Plate to Dissipate up to 800W 24


Selecting Inductors for Switching Regulators 26


Spread Spectrum DC/DC Converter IC 28


Trench MOSFET Process Enables Vary high Densities 30


The Super GTO for High Power 32

---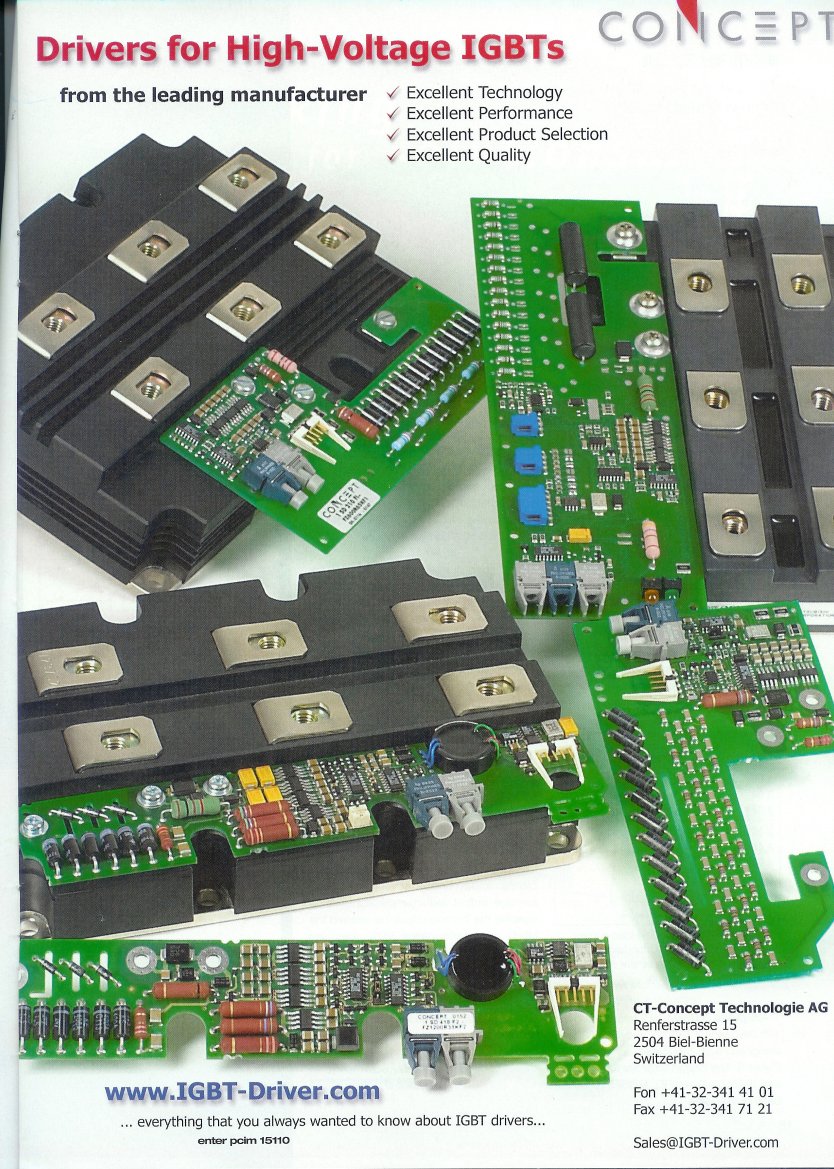 ---
Mise à jour le jeudi 19 septembre 2013 à 08 h 13 - E-mail : thierry.lequeu@gmail.com
Cette page a été produite par le programme TXT2HTM.EXE, version 10.5 du 3 décembre 2006.

Les informations contenues dans cette page sont à usage strict de Thierry LEQUEU et ne doivent être utilisées ou copiées par un tiers.
Powered by www.google.fr, www.e-kart.fr, La Boutique Kartmasters and www.lequeu.fr.